COVID MENU and SKIN CARE NEWS, TIPS & MORE
FACIALS, WAXING AND ALL OTHER ESTHETIC SERVICES ARE BACK! I have also added the Tranquility Touch Therapy wellness service and the Bel Mondo Facial to my regular menu. See the separate Facials and Waxing/Esthetic Services pages on this website. ~~~~~~~~~~~~~~~~~~~~~~~~~~~~~~~~~~~~~~~~

MARCH - MID OCTOBER 2020:

CURRENT MENU OF SERVICES:
| | |
| --- | --- |
| EYEBROW WAX/SCULPTING/TWEEZING | $22 |
| EYEBROW TINTING | $22 |
| EYELASH TINTING | $40 |
TRANQUILITY TOUCH THERAPY - $70

"Let it Go" for 45 minutes. Experience deep relaxation with forehead acupressure and rose quartz roller treatment, along with other stress-reducing techniques and Ayurvedic Kansa to the neck, shoulders, arms, hands and feet. The Rose Quartz opens the heart and balances the emotions. Kansa works on subtle energy fields stimulating deep relaxation, detoxing the skin, and promoting healing. *Please complete my Confidential Client Health History form under my Client Forms section of website and bring with you if you have not already provided me with this recently.

IT'S ALWAYS TIME FOR BODY WAXING:
| | |
| --- | --- |
| Bikini Waxing-Standard to Moderate | $45-50 |
| Underarm Waxing | $32 |
| Stomach/Back Waxing (Women's) | $25+ |
| Men's Back Waxing | $64 |
| Men's Chest Waxing | $64 |
| Full Arm Wax | $60 |
| Lower Leg Wax | $55 |
| Full Leg Wax | $90 |
| Ear Waxing | $32 |
| Toe Waxing | $16 |
BACK TREATMENT: Experiencing blackheads, back acne, or feeling like your back just gets ignored? A customized treatment will be designed for you with deep cleansing, exfoliation, individualized ingredients, masking and moisturizing, along with the use of any appropriate modalities. We can also incorporate the Kansa foot massage from the Tranquility Touch Therapy!

MISSING YOUR CUSTOMIZED FACIAL? I miss doing them but am available for skin consults either in person, FaceTime or Zoom! If the weather cooperates, we can even do the consult on the salon patio if you prefer. Schedule a 30 minute consult and we can discuss your skin care concerns and make a plan for achieving your goals while awaiting your next facial.

AGE-REVERSAL FOREHEAD AND/OR DECOLLETE TREATMENT: Are you experiencing pigmentation, wrinkles, acne, or dryness? This treatment includes a deep cleanse, exfoliation, a cocktail blend of ingredients selected just for your individual needs which will also stimulate collagen and elastin, a customized mask to enhance anti-aging and hydrating benefits, and a moisturizing finish with spf. Use of the Revitapen and/or LED Light and Ultrasonic Therapy or a Touch Therapy form are other options that can be included when appropriate. What a great treatment for those wrinkles we get on the décolleté from side sleeping!

"MY OASIS" SERVICE: For the individual journeying with cancer and thereafter: If you are experiencing skin concerns and side effects from radiation and anti-cancer therapies, feel free to email me at: lorimurt.healthyskin@gmail.com. We can schedule a complimentary telephone conference, FaceTime or a Zoom conference to discuss your individual skin concerns and challenges. As an oncology trained esthetician, I can make a home-care plan (if you like) and provide you with any needed products from skin care lines whose roots are in oncology cosmeceuticals. Then when we can return to facials, I will provide you with a safe, customized skin service with all the touch, comfort and care you need.

FOR THE CANCER COMMUNITY

- In this time of COVID, cancer patients are especially vulnerable and need more help than ever-financial and otherwise. Nancy's List (link below) is a resource for those who are living with cancer and those who love and care for them. I direct you to

NancysList.org.

I am humbled to have been asked as an Oncology Trained Esthetician to be included in Nancy's list under the Pennsylvania listing of Integrative Therapies Practitioners and Healing Centers.

Nancy's List - Financial Assistance

Lori Murtagh-Oncology Trained Esthetician

NEED SKIN PRODUCTS?

Our shelves are fully stocked with all of the Osmosis, Hale & Hush, Suntegrity, Bodyceuticals, and Dermalogica products. We will keep your skin looking great so you lose no downtime during the Facials "pause". We always appreciate your supporting our small business.

SUN CARE:

The weather has truly been wonderful. We love to soak up the sun and feel its warmth. Please do protect your face and body with sunscreen. It's best to use a 30 spf physical sunscreen. Not only does it help to prevent skin cancer, but it is also the first line of defense in preventing aging of the skin. There are many great options available at the salon from each of my skin care lines that not only protect your skin but also have healthy, anti-aging ingredients and benefits.

QUESTIONS?

- Feel free to reach out to me via email at: lorimurt.healthyskin@gmail.com I am here for you!

~~~~~~~~~~~~~~~~

JUNE 15 2020-New PA esthetic regulations are currently not permitting salon services if a mask cannot be worn (facials/lip & chin waxing). I will soon have a new menu of exciting services for your skin care and relaxation services!

~~~~~~~~~~~~~~~~

WE RE-OPENED ON FRIDAY, JUNE 5, 2020! See my Newsletter with all the important information!

WHAT YOU NEED TO KNOW FOR THE SALON RE-OPENING!

________________

OLD NEWS (MARCH 2020):

To best protect our clients, employees and community, we are remaining temporarily closed.

BUT I AM AVAILABLE BY EMAIL FOR YOUR SKIN CARE QUESTIONS AND CONCERNS! FOLLOW MY SOCIAL MEDIA TO STAY INFORMED TOO!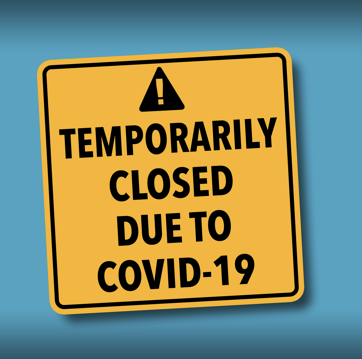 As of May 1, 2020, I AM NOW ALSO NCEA CERTIFIED!
I am excited to advise that I became NCEA Certified! This is a voluntary, national certification and represents the highest skin care credential available in the US. I chose to become certified because of its many educational and other benefits, but especially because this organization and its members work to establish and raise industry standards. It also benefits and protects you, the client. Attaining this credential gives me a louder voice to assist in providing advocacy for our profession to state legislators and regulatory boards. There are proposals to deregulate our industry so that strict licensing will not be necessary. That is truly a very scary and dangerous thought and would place the health and welfare of the community at large in jeopardy! I have always believed that if anything Esthetician schooling should be more hours and more demanding of a program. In Europe, estheticians go to school for a couple of years and then intern. That is why I have always sought out as much education as possible, even though continuing education is not required here in PA. The standards need to be raised not removed. I look forward to joining NCEA's efforts to raise the bar!
~~~~~~~~~~~~~~~~~~~~~~~~~~~~
May 2020's emailed Newsletter: Tips to Help You & Your Skin Cope with Mask Wearing
Not on my newsletter email list? Just let me know: lorimurt.healthyskin@gmail.com and I will add you!
~~~~~~~~~~~~~~~~~~~~~~~~~~~~
Completed a March, 2020 Infection Prevention & Control certification.
Here is my April 2020 Newsletter with tips on what you can do at home to care for the extra facial hair growth that is happening while the salon is on "pause": April 2020 Newsletter - "HAIR HAIR EVERYWHERE"
Want to know how to "Keep Your Skin Clean and Healthy" and/or "Feeling A Bit Stressed These Days?" check out my newsletter:
March 2020 Newsletter and Articles
If you would like to receive future newsletters which contain skin care advice, tips and so much more, fill out the pop-up form (or email me!) and I will add you to the list and deliver them to your Inbox!
Email: lorimurt.healthyskin@gmail.com
Follow Me: INSTAGRAM
I know there is a lot of fear and confusion going on right now, but try not to let it steal your joy! This is a great opportunity to kickstart healthy habits in your life--read a book you've been wanting to start, spend quality time with your family (at home, of course) and try out some new recipes. Remember that this will pass and I can't wait to see you again when it does!